Winter can be so blah. As I was digging through my dress bag, I spotted this little nautical number in the corner. I knew I hadn't worn it in awhile so I pulled it out and tried to figure out what to wear with it. I glanced at my blazers and knew this red one was what I needed. A bright and cheery outfit for a snowy winter day. While the red isn't a summer only color, the unexpectedness of the nautical feel of the dress makes me feel like it is at least getting closer to warmer weather!
See that white druzy bracelet? It has practically been living on my wrist since I got it in my RocksBox box. I'm on my second box now and I feel it will just keep getting better as I put more input in. If you are looking to sign up for RocksBox, you can use code alisonbff25 to get a free month (PS – this is limited to just a few people!).
What is your take on subscription boxes?
Wearing:
Dress: Hatley via Country Club Prep
Blazer: Gap (similar)
Leggings: Zella
Boots: Merrell (similar)
Necklace: BaubleBar (similar)
Bracelets: BaubleBar (similar), Loren Hope, RocksBox
Purse: GiGi New York (other colors)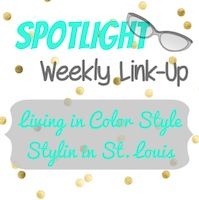 *This is not a sponsored post. I pay for my RocksBox subscription