December had two high notes and several low (real lows) in the reading department. But hey, not every book can be a winner #amiright?
The Prophesy Con by Patrick Weekes: This is the second book in a series and it picks up right after the first one (see my review). It is a fun story with great characters and a fast pace plot. But I think it tries almost too hard to be twisty and turn-y. I would still recommend it for a fun read, but don't expect to be blown away.
Rating 3 out of 5
City of Blades by Robert Jackson Bennett: I loved the first book in the series, City of Stairs, and this one didn't disappoint. I was a little worried at first when I realized it focused on secondary characters from book one. When series do that, it can be hit or miss. But Bennett does it seamlessly. It does help that the main characters of City of Blades are pretty fantastic in their own right. The characters, the world, and the politicking all come together in a beautiful book. Get this one now.
Rating 5 out of 5
c/o Netgalley
The Sand Prince by Kim Alexander: Another book with potential that just didn't hit the mark. There are two worlds; human and demon, that are connected through a door. There is a lot of emo-ish teenage angst and then a more or less insta-love too. Honestly, the more I think about it, the less I liked it.
Rating 2 out of 5
c/o Netgalley
Prince of Valour by Django Weller: Man, I love this series. If you like magic, strategy, awesome characters (including good female ones), and a plot that moves quickly without being rushed, get this series. Don't wait.
Rating 5 out of 5
Only the Stones Survive by Morgan Llewelyn: I kept wanting to like this book. But I just couldn't. It isn't bad, but just not great either. It is a story of a race of people that live in conjunction with the island they live on (it reminded me of stories of Avalon in that way). Then a warring tribe of people looking for new land. It is bronze vs. steel, peace-loving vs. war-loving type of story. Both tribes have their own internal issues that lead to trouble. It ends with a sort of feel good ending, but that sort of made me roll my eyes, because it was pretty cliche.
Rating 3 out of 5
c/o Netgalley
The Gap of Time by Jeanette Winterson: This book is a little different than what I usually would read. It is a re-write of Shakespeare's The Winter's Tale. Now, the story itself is a good one. But what bugged me about it is that it gave me the cliff notes version of The Winter's Tale at the beginning of the book. Then gave me the rewrite. I found that disappointing as why would I care to read a story that you just told me what would happen?! I can understand giving the cliff notes version of Shakespeare's story, but put it at the end of the rewrite, not the beginning.
Rating 2 out of 5
c/o Blogging for Books
Fields of Rust by Robert Gryn: I thought this book would be right up my alley. But I just couldn't get into it. I DNF'ed it after 15%. I didn't care about the characters. The world had potential (a huge spaceship that is pretty much a world, at least I think). The I think was the problem. I can wait for a payoff on a book, but if I don't really understand the world, especially in sci-fi/fantasy, a book will lose me pretty quick.
Rating DNF
c/o Netgalley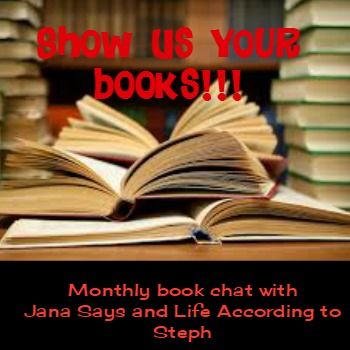 ---
If you are looking for another book linkup to join, be sure to come back on January 29th and join us for Reading Lately!